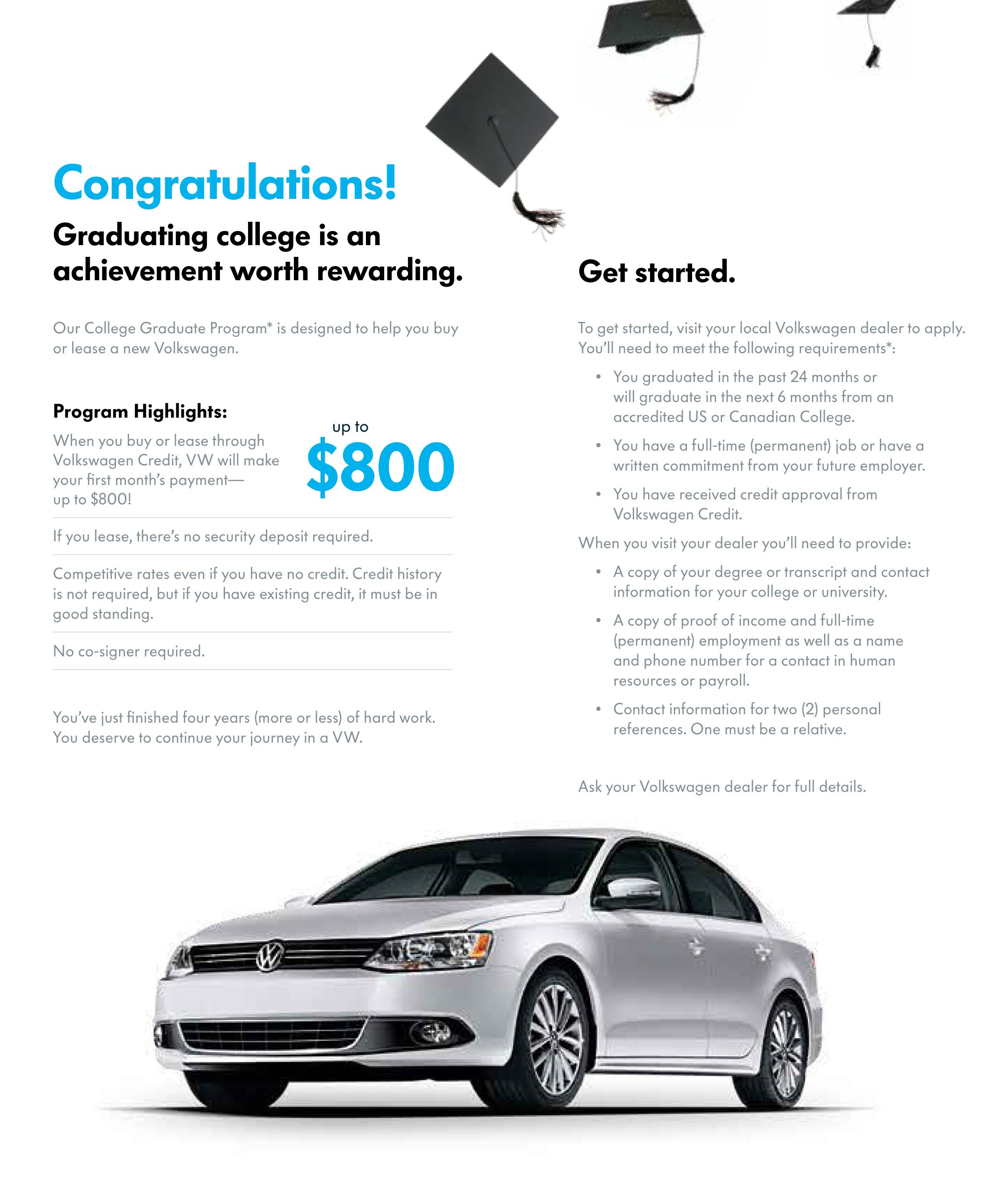 Recent College Graduate? Don't Miss Out on the Amazing Discounts for College Students here at Cutrubus Motors
Ah, it seems like just yesterday that you said your final goodbyes to classmates and teachers, pulled on your graduation gown and cap and marched down the aisle. Don't be sad because a chapter is ending. Instead, celebrate your accomplishment in a big way. How? We suggest a new car from Cutrubus Motors.
Here, we offer a special discount auto program designed just for college graduates. We know that school loans can be expensive to pay back. That's one of the reasons that we offer these great discounts on our vehicles for new graduates.
How does the program work? It's easy.
First, decide whether you want to buy or lease your new Volkswagen. If you decide to buy, we'll pay for your first month's payment, up to $800. In addition to that, we don't need to complete a credit check and there is no need for a cosigner for your auto loan. These same terms are offered if you decide to lease a vehicle instead. Either option offers a great cost-savings discount to new graduates from the University of Utah, Eagle Gate College, Weber State University, Utah State, and Westminster College or any other local university or college graduates.
We look forward to showing you around our lot and showroom here at Cutrubus Motors. We're located conveniently in Layton, UT, and in addition to our wide inventory of new Volkswagen vehicles we also offer competitive finance rates. We'll help you to find the auto loan or lease option that works best for you. And with our college graduate program, we'll also make the process hassle-free.
Come on in and drive away in your new Volkswagen today!